We leave September 28th from Tampa for a 7 Night Western Caribbean Cruise with Carnival cruiselines, on a ship called the Legend.
We'll get to see Grand Cayman, Cozumel, Belize, and Honduras!
Our best couple-friends, Scott and Terra, are coming with, too.
I know it's unconventional, but so are we.
And this way I have someone to lay out with and get spa treatments with, and Dan has someone to gamble with. Ha.
Anyway, I did a little cruise shopping this weekend at Target.
I got two bathing suits: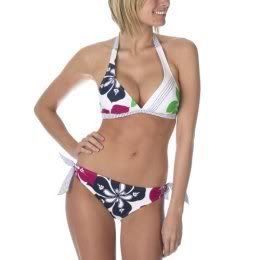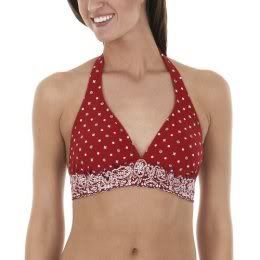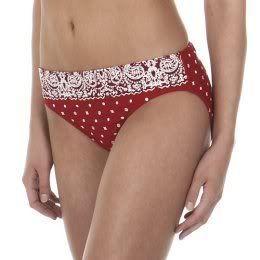 (though I'm not crazy about these bottoms. They had plain red ones that tie on the side- I may go exchange them for those ones.)
and a new dress!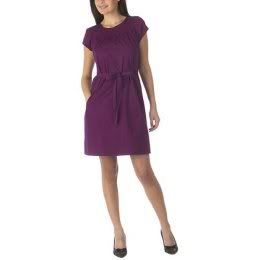 I've already cheated and worn this. But I tied a metallic gold sash around the waist and wore it with teal flats and skinny jeans, and scored myself a new job!
I decided to quit the salon because I was so exhausted from working 11 hour days there with barely any pay. The owner was temperamental and unprofessional- and didn't pay hsi stylists for haircuts?? What the heck.
So I (hopefully) got a new job as a nanny (again), starting June 16th.
I'll be making 600 more a month than I do now, which will be a huge stress relief...plus I'll be getting 2 weeks paid vacation and a Christmas bonus...oooo!
I got along so well with the mom, whose name is Anna. She and I mostly just chatted during my 2 hour interview.
She has two little boys: Max, age 2- who is a SPITFIRE! and will keep me quite busy; and Micah, who is only 6 months old. He was so quiet and precious, he just slept in my arms the whole time...and when he was awake, he was smiling every moment.
She kept telling me how hip and fun I was, and that I'm going to be an astonishing mother someday (to which I BEAMED!...but it won't be anytime soon).
She lives on the Upper East Side, so I'd have millions of places to take the boys during the day, and I'll be able to get lots of sun and exercise this summer!
Let's keep our fingers crossed, shall we?
Also: I'm going back to school. More details on that to come...but I know I'll be studying elementary education. The application process commences this month. Gulp. And let's home that FAFSA I submitted comes back with only the best news, ha.